Home
›
Products
›
Unbranded-in-christ-position-book-2-fundamentals-of-the-christ-life-bible-study-series-print-icp-pr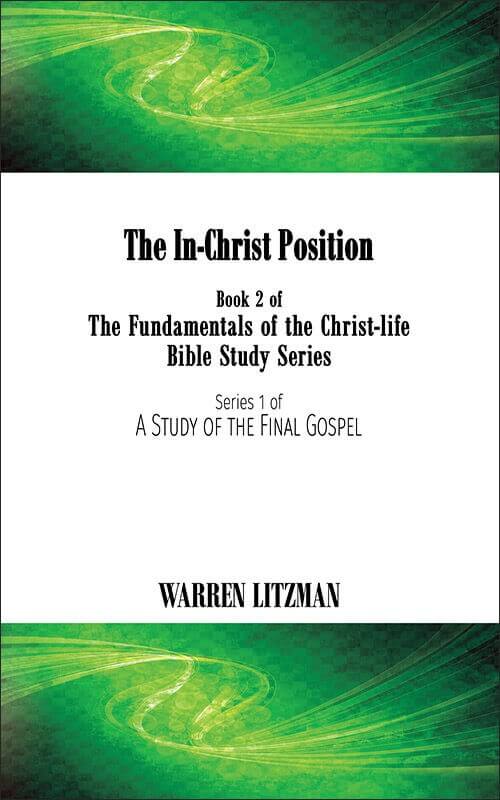 In-Christ Position, Book 2, Fundamentals of the Christ-life Bible Study Series - PRINT
$14.99
USD
Product Code: ICP-PR
Description:
1. For orders within North America, order here.
2. For orders outside North America, 
click here to contact your regional CLF representative.
3. No CLF rep. near you? Order online Print-on-Demand service through our Bookbaby publisher.
Description:
Print workbook by Warren Litzman.
Includes 11 Lessons.
Important note: This product is book 2 of a series. Please start this study with
Book 1, The Joy of Knowing Who I Am
. The In-Christ Position follows The Joy of Knowing Who I Am, Book 1, to help born-again believers discover their new life in Christ!
Understanding your new spiritual reality is key to truly experiencing your relationship with God as your Father and living the Christ-life. The instant a person receives Christ, he has a new life, a new identity, and a new position before God. In spirit, he is immediately a complete, re-birthed child of God with the Spirit of Christ indwelling him. He is a true son, fully redeemed, immediately infused with Christ's life and nature, with His righteousness, wisdom, and love. The old is gone, and the Christian now stands before God in Christ Jesus. When born-again Christians discover their in-Christ position and all that includes, they find security, sustaining rest, joy, and peace which allow them to stand firm in any storm this earthly life delivers. These lessons build from the ground up, guiding students, both new and seasoned, through key foundational truths to advanced concepts in later lessons. Students should begin with The Joy of Knowing Who I Am, Book 1 of The Fundamentals of the Christ-life, working through these lessons and the following workbooks in their proper order.
Format: Paperback
Publisher: WRLitzman Grace Media, Inc.
Publication Date: 2017
ISBN: 978-0-9969905-8-5