Home
›
Products
›
Unbranded-pauls-epistles-audio-pes-au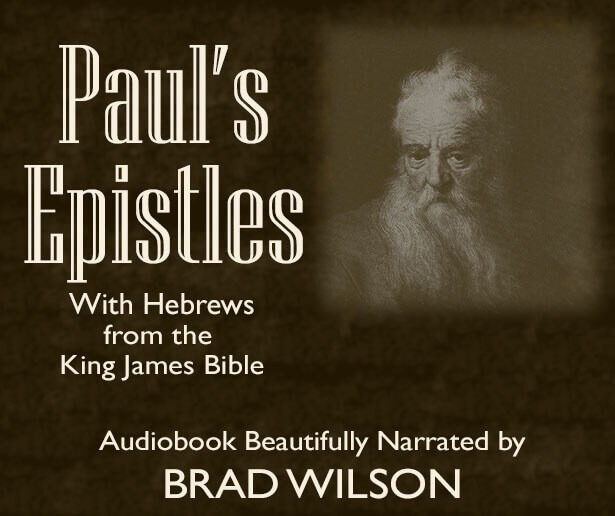 Paul's Epistles - AUDIO
$30.00
USD
Product Code: PES-AU
Description:
Beautifully narrated by Brad Wilson. Sample
Galatians 2:19-21
. Encourage your heart on the go, in your car, and at work. Listen to Apostle Paul's letters from the King James Version of The Holy Bible, in chronological order and narrated in the golden voice of long-time friend and Hollywood Producer Brad Wilson. Great for Bible study and for those who learn best by hearing. This collection contains 14 Books, 100 chapter files, including epistles: 1 & 2 Thessalonians, Galatians, 1 & 2 Corinthians, Romans, Colossians, Ephesians, Philemon, Titus, Hebrews, Philippians, and 1 and 2 Timothy. *This is a zipped file may need to be unzipped before loading on mobile phones. © 2013 Grace Fellowship Int'l./Christ-life Fellowship
Download Instructions:
After purchase, you will receive a download link in your invoice sent to the email address on the purchase. Products with multiple files will download in a zip folder, requiring an app to unzip the folder. Open the invoice email using the device on which you want to download the file, or find device-specific instructions to side-load files to your device. 1 download per purchase. We recommend using either Mozilla Firefox or Chrome browsers.
Format: MP3 (audiobook) via emailed link
Size: 236 MB, zipped*(One download per purchase.)
Publication Date: 2013
ISBN-13: 978-0-9916140-4-2