Home
›
Products
›
Unbranded-dispensations-audio-dis-au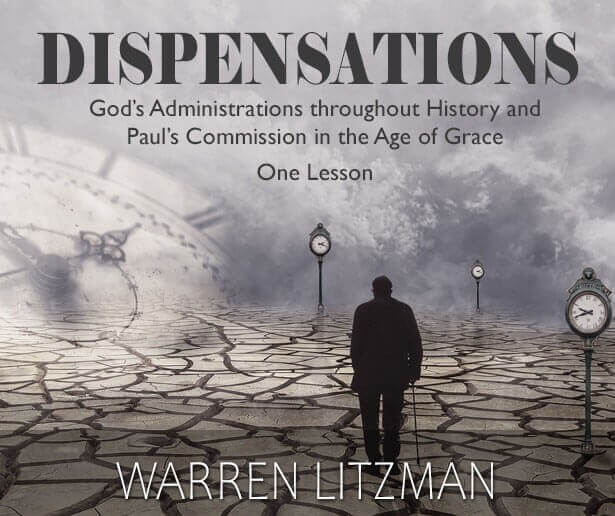 Dispensations - AUDIO
$5.00
USD
Product Code: DIS-AU
Description:
Dispensation means an administration or a system of management. Apostle Paul used this word four times when describing the gospel God hid from the world until He committed it to Paul after the Cross: The Gospel of Grace through Christ in the believer. This lesson teaches about God's grand plan, the different ways God has managed mankind throughout the Bible, and what God is doing now. From the Jan. 2011 Houma, LA, Fellowship meeting.
Download Instructions:
After purchase, you will receive a download link in your invoice sent to the email address on the purchase. Products with multiple files will download in a zip folder, requiring an app to unzip the folder. Open the invoice email using the device on which you want to download the file, or find device-specific instructions to side-load files to your device. 1 download per purchase. We recommend using either Mozilla Firefox or Chrome browsers.
Format: MP3
Size: 54 MB, 1 Lesson.
Listening time approx. 1hr 17 min
Speaker: Warren Litzman